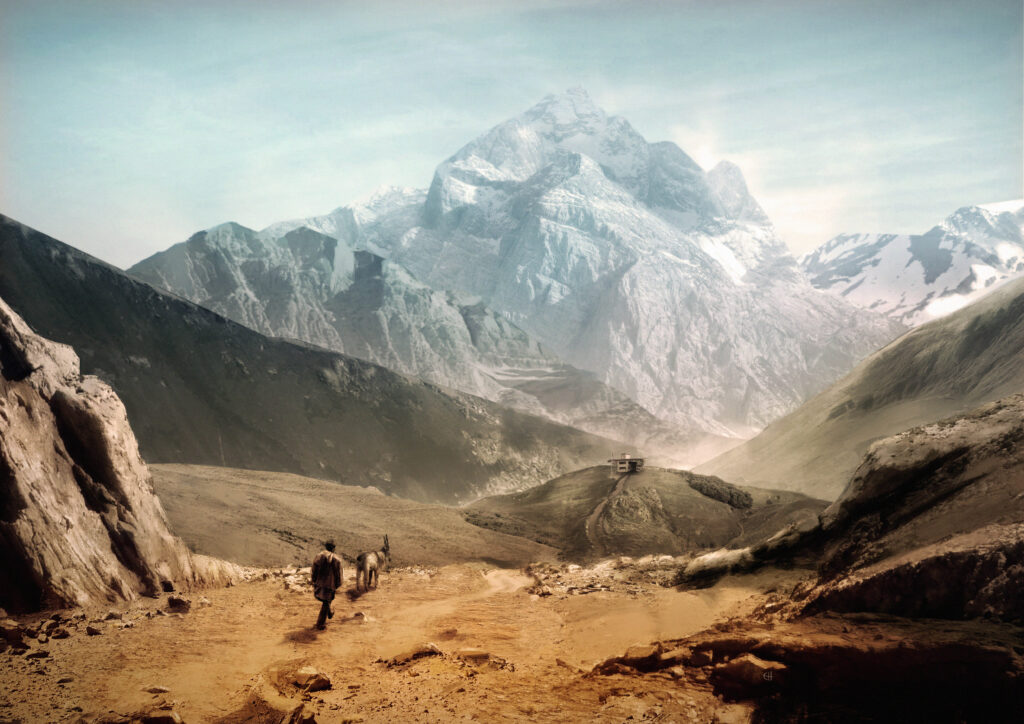 the shape of snow
A film by Antonio Padovan
produced by Articolture
The director of a migrant reception centre perched on a remote mountain, is tasked with dealing with an Afghan refugee who has come to Italy along with what is left of his family unit: a huge goat. Neither the strictness of the border officer nor the Italian red tape will stop him from making his dream come true: to reach the Alps and see the snow again. Based on a true story.
Giovanni Ravara, an uncompromising director of a migrant reception centre perched on the Italian-Slovenian border, has never seen an asylum seeker, as no refugee has ever climbed up such a steep slope. Camilla, his assistant, Mr. Scartezzini, a young, over-enthusiastic policeman Mr. Scartezzini, and Mr. Lombardi, the doctor tasked with checking migrants' health, work in this dingy Italian outpost with Giovanni.
One day, while scanning the horizon, Giovanni sees Hassan, a young Afghan refugee, and … Clara, a huge, almost mythological goat who's travelling with him. They've walked half the world to live up to a promise they made to each other: to see the snow up there on the Alps, whose texture will help them forget about their painful past. Before war destroyed everything, in Afghanistan they often saw that magical white snowflakes in TV documentaries, and so they decided to leave for Italy.
Once at the border, however, Italy is not ready to welcome them: this duo is an exception in that no asylum seeker has ever arrived in Italy with an animal. While the case is brought immediately to the attention of the central Government, Giovanni has to deal with them two, obliged to strictly follow identification procedures, despite the bizarre circumstance…
Antonio Padovan (1987) is an Italian-born film director and screenwriter. From a very young age, Padovan had a love for the cinema and in 2007 he received a full scholarship to attend a One-Year Program at the New York Film Academy and he moved to the United States. In NYC he made three short films, from the slice-of-life to the horror genre, that helped Padovan in focusing his directing vision. In the U.S. he started the production of his first feature "The Last Prosecco", a noir film then shot in the Italian Veneto's winemaking region, with the Italian popular Giuseppe Battiston as main actor. The film premiered at the Rome Film Fest in 2017 and then it has been shown at numerous international film festivals. He is now releasing his second feature "The big step", produced by Ermanno Olmi's daughter, Elisabetta, with RAI Cinema, and internationally sold by Fandango.
LOADING…
Keep following us!
---