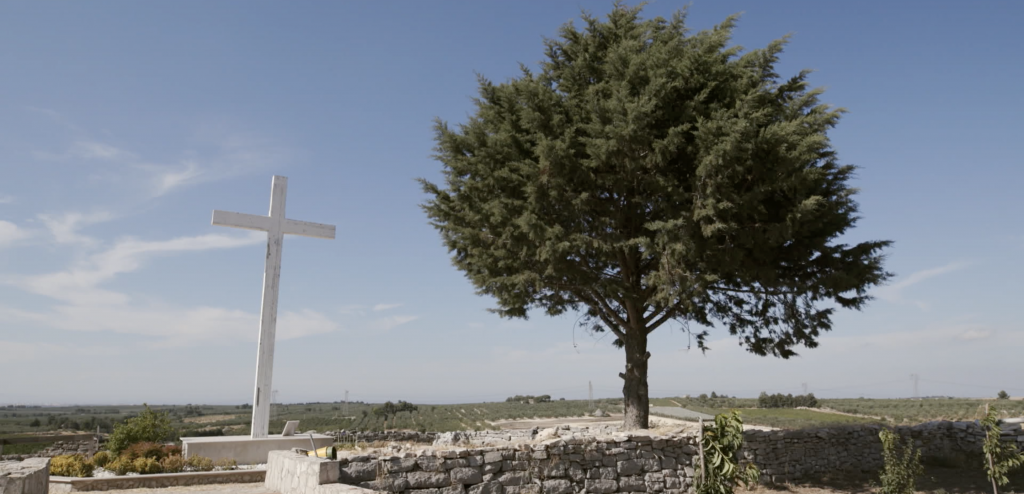 REPARATIONS
A documentary by Vito Palmieri
produced with Apulia Film Commission and Con il Sud Foundation,
as part of the Social Film Production Con il Sud project
Ennio, Ettore and Gianfranco are imprisoned for committing very serious crimes, so serious that they have to serve a life sentence, but they still deserve respect and not to suffer social revenge. Through a path of restorative justice, they are now seeking their victims' forgiveness and to repair the harm they have caused: resentment and any kind of violence should not have the last word in a civil society.
The issue of detention and of the social reintegration following the period of detention is particularly close to the director who, after his participation in training projects dedicated to prisoners in some prison houses – such as the "CinEvasioni" project, which involves prisoners of the Dozza Prison in Bologna – has made it a real current of his own artistic and human research. During the development of his third feature film, Palmieri experienced restorative justice, a branch that leads to a revolution to the concept of punishment and justice: crime as a starting point for reparative actions. Only this kind of vision can allow to get up, react, and recognize themselves as part of a community.
Vito Palmieri
Graduated in Filmology at the DAMS University of Bologna, Vito Palmieri was immediately appreciated by both critics and audience for his attitude in shortfilms: Tana libera tutti (2006), Anna Bello Sguardo (2012), and Matilde (2013). Professor of the Multimedia and Audiovisual Laboratory at University of Bologna since 2014, in 2015 he made his first warmly welcomed feature film See you in Texas, produced by Ascent film and RAI Cinema, followed by the comedy Il giorno più bello. In 2018, he wrote and directed Il Mondiale in Piazza, produced by Articolture, winner of the MigrArti 2018 award, presented at the Venice Film Festival, and recipient of over fifty awards worldwide, including the Cinquina ai Nastri d'Argento and the Globi d'Oro 2019. He is working on his third film, Her second chance, a fictional movie upon reparative justice issue, as his last documentary, Reparations (2021).
---