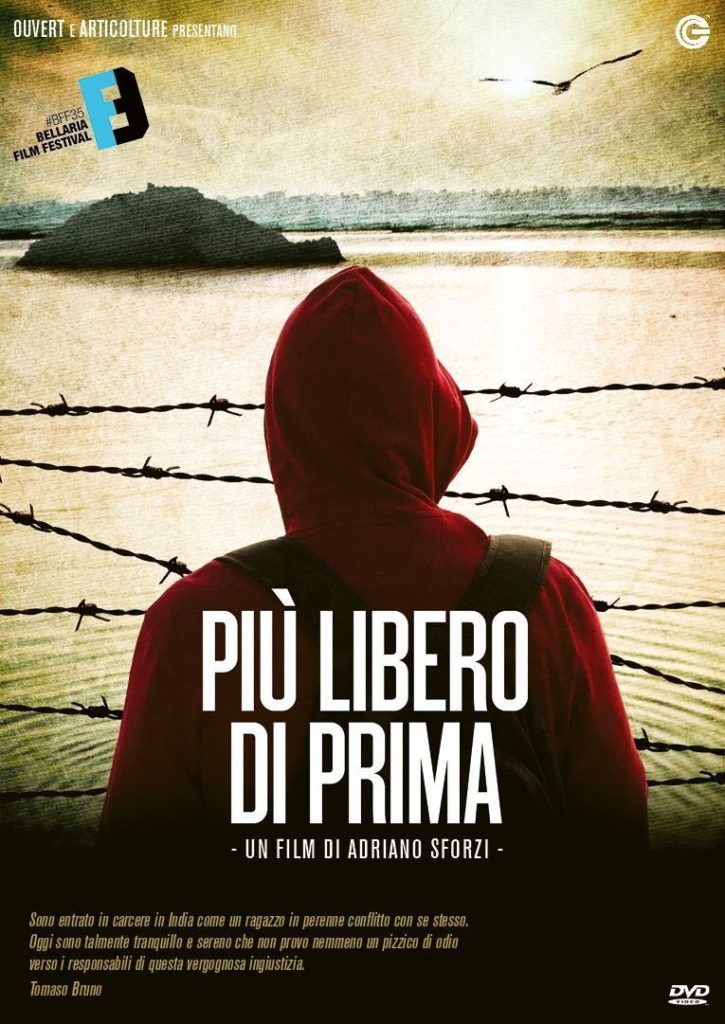 PIU' LIBERO DI PRIMA / FREER THAN BEFORE (2017 – ITA, 73', documentary)
by Adriano Sforzi.
Produced by Articolture and Ouvert. Sales Agent: Distribuzione Indipendente
A TV cut has been broadcasted on RAI3 – "Doc3", march 2017.
***
Tomaso Bruno is an Italian twenty year old boy like many others, restless, wealthy and voyager. He leaves for India at the beginning of 2010 looking for himself: he will find the death of a friend, a murder charge with no foundation and a life sentence. But during the long time spent in prison, Tomaso holds out, recalls, imagines, reads and writes thousands of letters describing how he has found his freedom within four walls of injustice. Now in 2014, together with Tomaso's father and mother we will go through the three days before the last and final sentence of the Indian Supreme Court.
"Freer than before" is not an inquiry or denunciation film, but a sort of Bildungsroman written by the protagonist. The directorial work of Adriano Sforzi begins from the thousands of letters that Tomaso wrote from prison.
The film has been important to give space to the story of Tomaso Bruno and Elisabetta Boncompagni, which most of the people in Italy had never heard of.