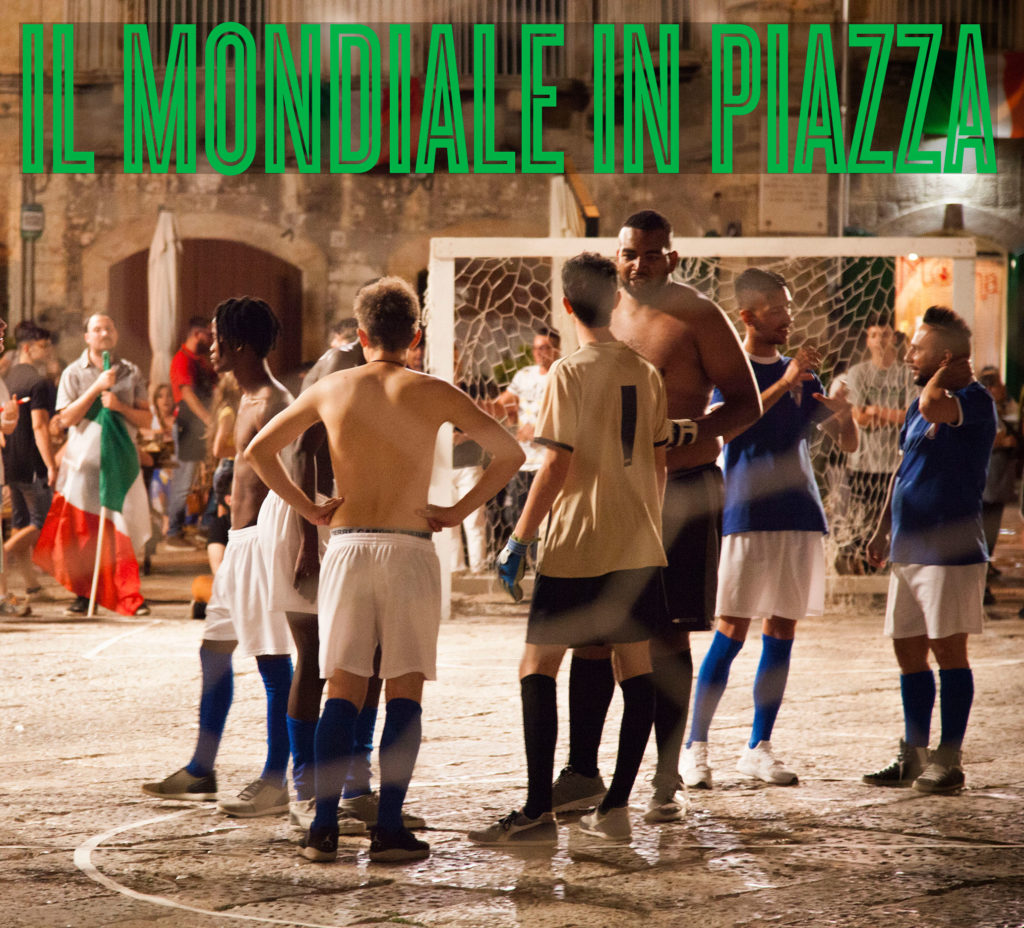 IL MONDIALE IN PIAZZA / THE CHAMPIONSHIP IN A SQUARE (2018, 15') – short film
by Vito Palmieri
produced by Articolture, with the support of MigrArti grant 2018; distribution: Elenfant Distribution.
Awarded at Mostra del Cinema di Venezia 2018 as best short film and for the best valorization of the European cultural heritage; final five at Nastri d'Argento and Globi d'Oro 2019; best Italian short film 2018 for FEDIC – Federazione Italiana CineClub.
***
November 2017: the Italian national football team does not qualify for the 2018 world championship. There are people who can't live without having their national team to support; they hang around in the squares, feeling useless and purposeless. In the deep South of Italy, a group of them do not give up and decide to set up a parallel world championship to be played right in their hometown square. Italy will compete against other national teams made by immigrants. But some of them were born and raised in Italy and they feel Italian 100%. So, what? There's only one solution: two Italian teams will play against each other. And we will see who wins.
Il Mondiale in piazza is a short film by the Apulian director Vito Palmieri, winner of the MigrArti call, made with the contribution of Apulia Film Fund: the call aims to "contribute to the valorization and dissemination of cultures of the communities of immigrants permanently resident in Italy, in order to develop mutual knowledge, intercultural dialogue and social inclusion".
The film tells of a community that is more multicultural than ever, that is looking for confirmation of its legitimacy. Football then becomes a sport that unites and can overcome prejudices and barriers.
Vito Palmieri focuses on relevant social issues, but in a simple way: with the short film Matilde, which tells about the story of a deaf girl, he was awarded at the TIFF (Toronto International Film Festival) as best short – Kids section. In 2018 he not only won the MigrArti call, but also the Cineperiferie call, with the short documentary Da Teletorre19 è tutto!, produced by Articolture.
---