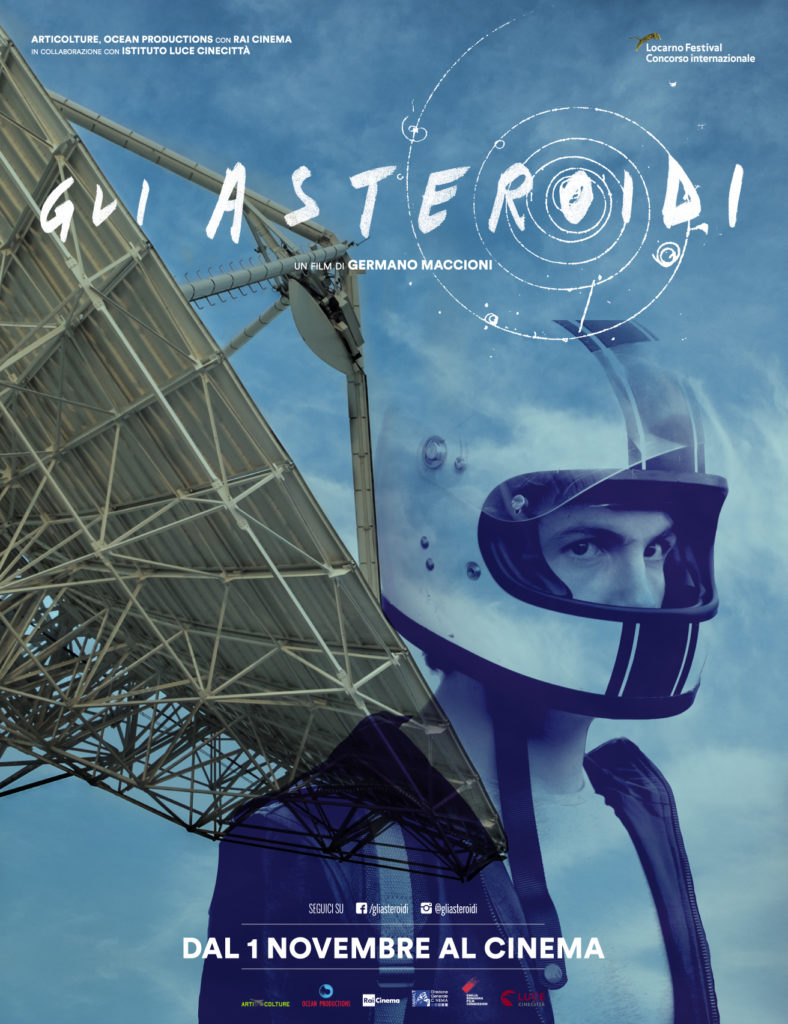 GLI ASTEROIDI / THE ASTEROIDS (2017 – ITA, 91', feature)
by Germano Maccioni, produced by Articolture, with Ocean Productions and RAI Cinema, distribution: Istituto Luce Cinecittà; with Pippo Delbono e Chiara Caselli, introducing Riccardo Frascari and Nicolas Balotti. Sales Agent: Filmatique.
Premiered at 70° Locarno Film Festival official selection.
***
In an industrial province made up of broad fields and abandoned warehouses, a series of thefts in churches is carried out by the elusive "candelabra gang" while a large asteroid is looming above. As the "end of the world" approaches, 19-year-old rebellious Pietro and Ivan take part in one final theft.
Asteroids are made of the same material as planets, which they gravitate around without ever finding a stable home: they get lost unpredictably, sometimes risking violent collisions. This is the image that the director, Germano Maccioni, wants to begin with: two young men wandering around the industrial area of the flat Po Valley. They are roaming like asteroids through a cosmos that rejects them, that they can't or don't know how to recognize.
With the contribution to the development and production of  MIBACT and of Emilia-Romagna Film Commission, the film involved more than one hundred high school students from the Metropolitan City of Bologna in an acting and writing workshop. At the end of this project, the director and the production selected the two protagonist among the workshop's students.
A special thanks to our local partners: Combo, San Apollonia –  Cinema Mignon, Garrincha Dischi, CNA Bologna, Adcom, Humareels, IIAM Italian Institute of Art&Makeup, Undervilla, Paolo Piani, Corio Italia now Klepierre, Coop Adriatica now Coop Alleanza 3.0, Camplus Alma Mater, and to Malossi, DMD, 24Bottles.
---