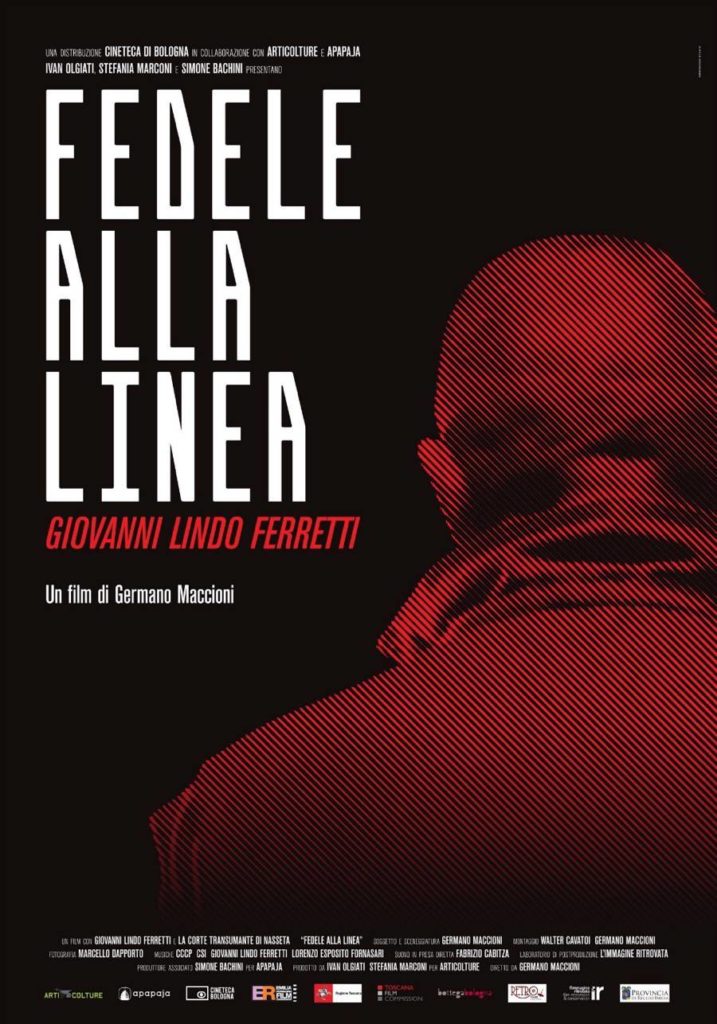 FEDELE ALLA LINEA / FAITHFUL TO THE LINE (2013 – ITA, 74', documentary)
by Germano Maccioni.
Produced by Articolture, in association with Apapaja, With Giovanni Lindo Ferretti. Distribution: Cineteca di Bologna, in collaboration with Articolture e Apapaja.
***
With this film, Germano Maccioni returns to documentary.
The director focuses on the figure of Giovanni Lindo Ferretti, singer, author and contemporary poet. It's not a musical documentary, but it is an intimate dialogue between him and the director, linked by a long friendship.
Fedele alla linea – produced with the contribution of Emilia-Romagna Film Commission and Toscana Film Commission, in collaboration with Cineteca di Bologna, RetroFilm Festival – was premiered at Bergamo Film Meeting and at Bari International Film Festival, where Maccioni had already won the Michelangelo Antonioni Award for Best Director.
The documentary, produced by Articolture in association with Apapaja by Simone Bachini, was released in theaters in spring / summer 2013.
---