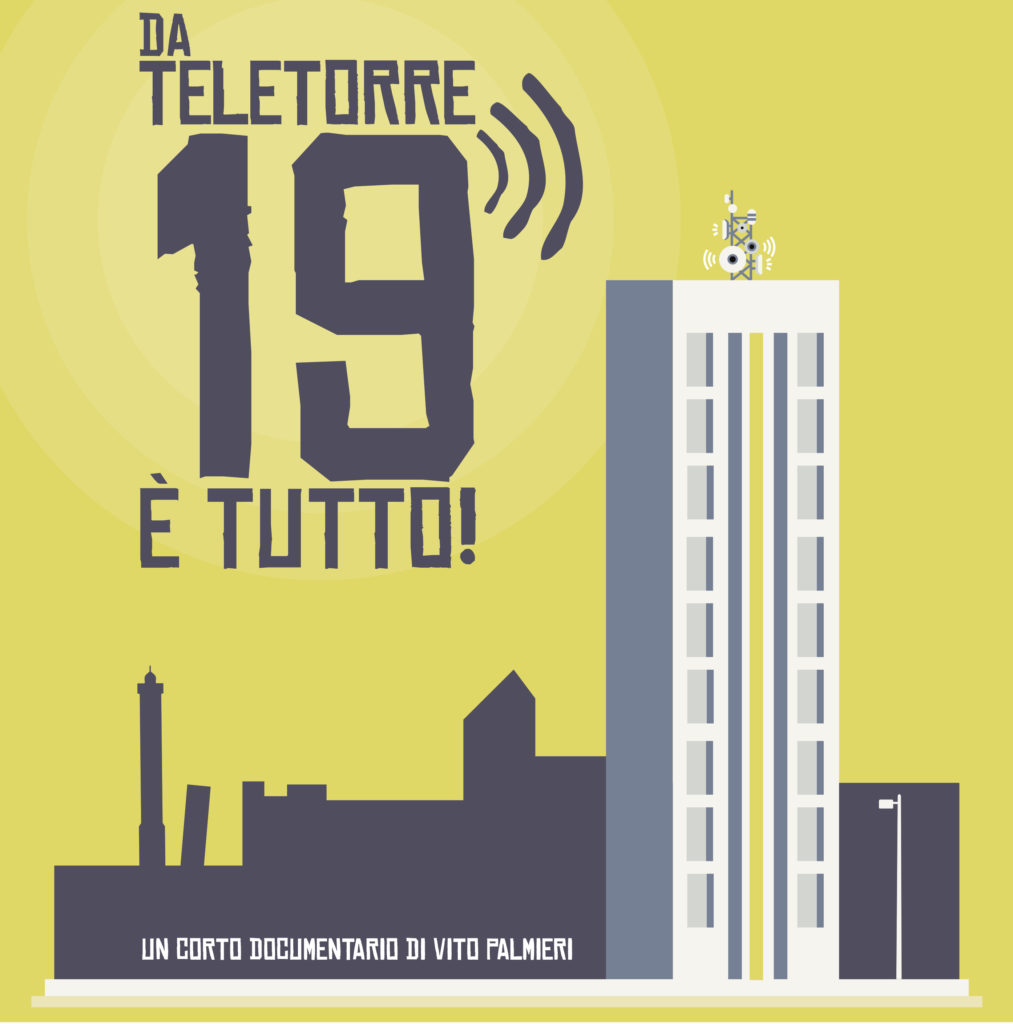 Teletorre19 is the first and only condominium television in Italy. Since 2001 it has been transmitting programs invented and realized by households exclusively for the other households. 
Torre 19 has always been a self-managed condominium. The administration, the maintenance and all the activities have always been managed exclusively by the condominiums. The 72 families have been  able to take advantage of this opportunity and they invented a television.
The director Vito Palmieri and the screenwriter, Sofia Assirelli, with the help of DOM – La Cupola del Pilastro, focus on the experience of the condominium TV Teletorre19 and on the entire "peripheral district" of the city of Bologna, il Pilastro, meeting all the people that animate it.
With Teletorre19, Articolture and the director Vito Palmieri won the 2018 Cineperiferie call, which aims to support cultural projects that contribute to the knowledge of peripheral landscapes in Italy.
In 2018 Vito Palmieri also won the MigrArti call, with the short film Il Mondiale in piazza, produced by Articolture.
---