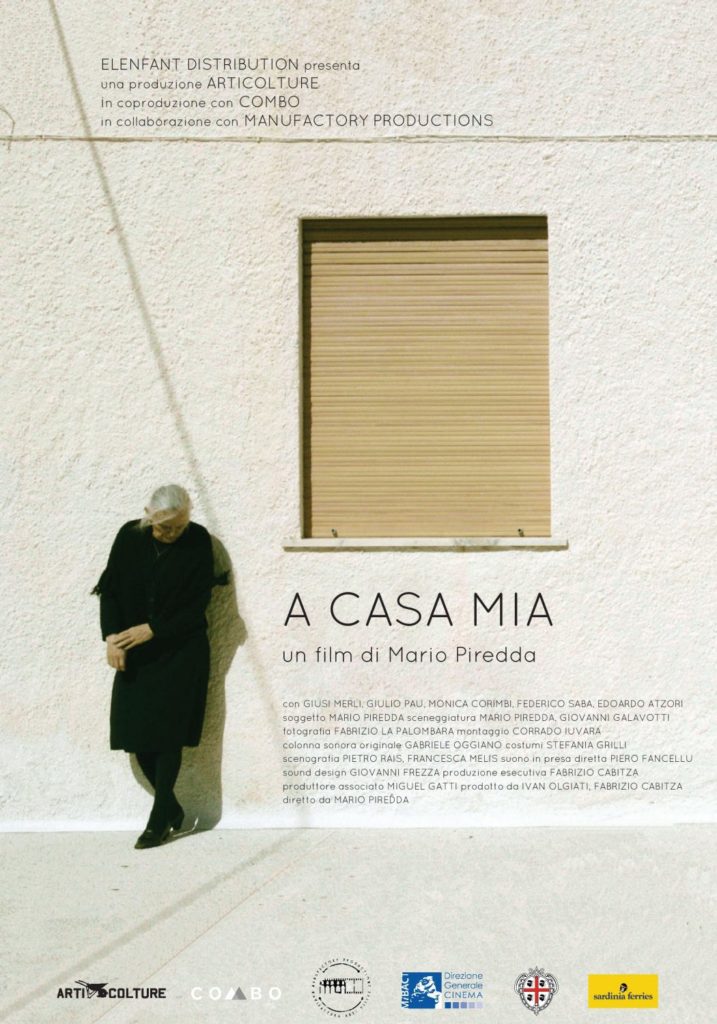 A CASA MIA / AT MY HOME (2016 – ITA, 18', short movie)
by Mario Piredda.
Produced by Articolture, with Combo Cooperativa and Manufactory Productions; distribution: EleNfant Film.
Awarded as David di Donatello best short movie 2017 and for five prizes at CortoDorico2017;  final five at Nastri d'Argento and  Cannes International Film Festival- Short Film Corner 2017, special mention of the Jury at Visioni Italiane 2017 and Skepto International Film Festival 2017, more than other 60 selections worldwide.
***
Left alone as only inhabitants of a deserted fishermen village, two elderly, Lucia and Peppino, live in the hope that winter will never end.
Mario Piredda is a young director, born in Sardinia but living in Bologna. "A casa mia" is a story about the research of happiness and about hope, despite the adverse circumstances..
In honor of his homeland, Piredda has shot the film entirely in Sardinia and in the Sardinian language, directing among the others Giusi Merli (formerly in "La Grande Bellezza" by Paolo Sorrentino) and Giulio Pau.
The depopulation and the loss of authenticity of the Sardinian territory and of its traditions, together with the solitude of the old men and the behavior of the new generations, are transposed into a melancholy winter landscape – so far from the images of summer tabloids and tourist brochures.